KimPro Energy is a full package service provider and leader in instrumentation serving the Canadian Utility and Oil and Gas industry. We have developed an industry leading service offering utilizing the most advanced instrumentation and methodologies.
OUR MISSION TO REDUCE EMISSIONS
Our mission is to reduce methane emissions by providing provincially mandated annual leak surveys, fugitive emission studies and data production for pipeline mapping. We provide accurate and reliable instruments to contractors and produces alike to support the needs of our industry allowing all users to deliver exceptional results.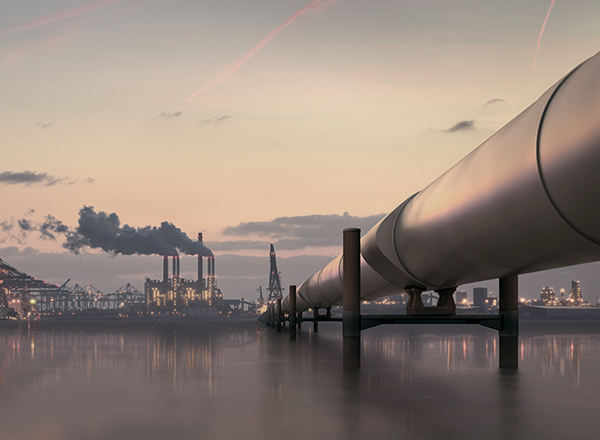 Over 19 years' experience in pipeline loss investigation, instrumentation and project management. Mr. Prokopowich has delivered exceptional results to gas utilities and producers across Canada for two decades.
Over 6 years' experience in the industry in various field and project management roles. Mrs. Cromar has a background in quality assurance, field auditing and training.
HEALTH AND SAFETY STATEMENT
KimPro Energy strives to provide a safe work environment for all our employees and any workers on a KimPro worksite. We are also very passionate about care for the environment and committed to public safety for all.

Everyone has the right to a safe workplace, with that right is the responsibility to actively contribute to the safety procedures and strive to ensure personal safety as well as the safety of all workers. Everyone must adhere to company policies, procedures are legislated regulations to fulfill and demonstrate their commitment to safety. Appropriate and defined disciplinary action will be taken against any worker who knowingly violates company policies or procedures.

All staff including management are equally responsible and accountable for maintaining and working safety at the work site. Through cooperation and consultation among all groups and individuals, a safe working environment can always be attained and maintained. the investigation of incidents, identification of hazards and prompt reporting of all near misses and incidents are critical for the development of a meaningful safety program.

At KimPro Energy we strive for a zero-incident workplace and believe that a superior health and safety program is an integral part of overall success as a company.
LET'S WORK TOGETHER TO REDUCE EMISSIONS